Monday, December 11, 2006
Thank you Michelle B.!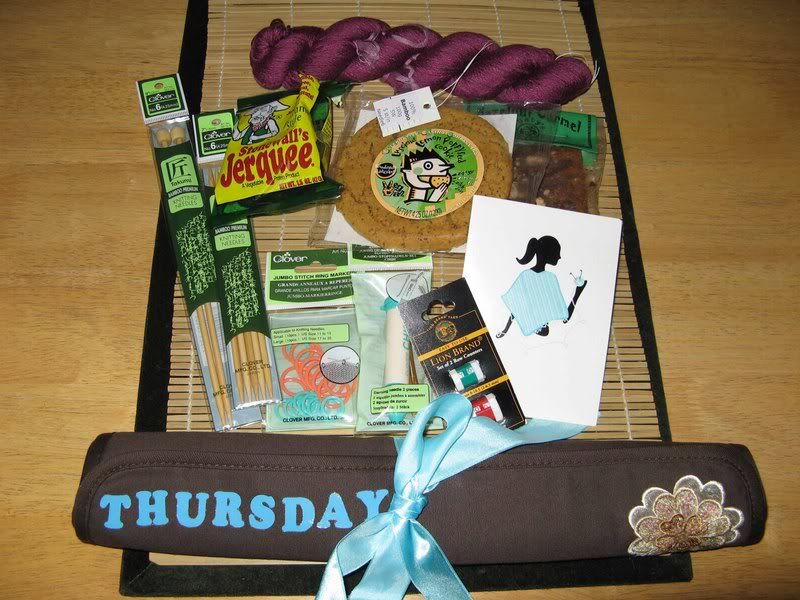 I received my Vegan Pal goodies on Friday! I love the personalized needle roll, and that big cookie in the photo is super yummy. I'm still trying to come up with a good project for my new skein of bamboo yarn...Thanks Michelle!
-
Sarah L.
Comments:
I'm happy you like it! Sorry I didn't have time to reply to your email, but I read it and glad it all made it safe and sound. :) I love the ABC cookies too. The jerquee was a last minute decision, definitely an acquired taste, one I've acquired but realize most haven't. Have fun with the yarn!
Post a Comment
<< Home